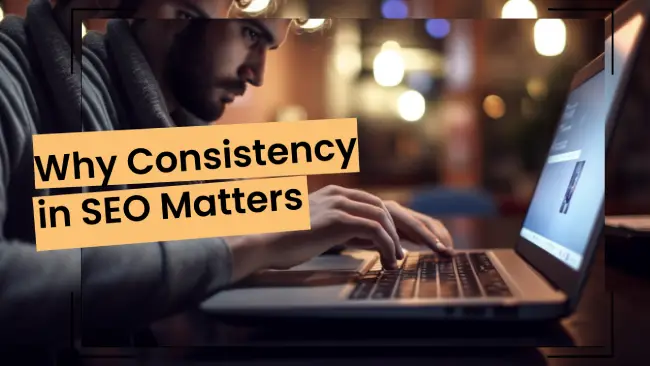 As website owners, we know the importance of having a strong online presence. Search Engine Optimization (SEO) is one of the key ways to achieve this, but it's not a one-time effort. Consistency is crucial for maintaining traffic and rankings in the ever-changing digital landscape.
Maintaining a strong online presence through relevant and up-to-date content, optimized keywords, and staying ahead of SEO trends is crucial for long-term success.
Neglecting SEO can lead to a decline in website performance, while consistency can help maintain and even improve your website's ranking and traffic.
Let's dive in and discover the power of consistency in the SEO game.
Key Takeaways
Consistency in SEO is crucial for maintaining traffic and rankings.
Lack of consistent SEO efforts can lead to a decline in website performance.
Regularly publishing new content and monitoring performance metrics are essential for maintaining consistency.
Neglecting SEO efforts can negatively affect website traffic and keyword rankings.
The Importance of Consistency in SEO: 5 Stages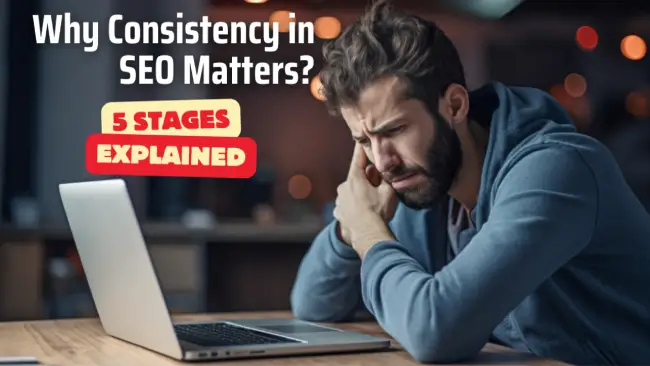 As a team of SEO experts, we understand the importance of consistency when optimizing your website for search engines. That's why we've put together this step-by-step guide to help you maintain consistency throughout every stage of your SEO efforts.
Stage 1: How to Start with Topical Authority and SEO?
Topical authority is a very important way to show how much expertise you have in your niche/business by sharing helpful content with your organic traffic. It also signals to Google that your site is not only for commercial purposes. It adds value to the visitors from Google.
Here are our top tips for starting with topical authority and SEO:
Create a Silo Map: We'll begin by creating a topical coverage Silo map that outlines our key areas of expertise. This map will help us ensure that we cover all the important factors related to our products or services, as well as other related topics that our audience may find helpful.
Share Helpful Content: We believe that creating helpful content is essential to building topical authority. By sharing valuable information with our organic traffic, we'll demonstrate our expertise in the industry and provide value to our visitors. This will help to signal to Google that our site is a valuable resource and should be ranked higher in the search results.
Use Low-Competition Keywords: When starting out, we'll focus on low-competition keywords to help us drive traffic quickly. By selecting keywords that are easier to rank for, we'll be able to build our authority and start to see results faster.
Interlink Your Blogs: It's important to connect all of our blogs with appropriate anchors. This will help to create a network of related content that signals to both our visitors and Google that we have comprehensive knowledge within our industry.
Depth and Richness: We aim to provide higher semantic richness in our content. By going into detail and sharing facts and figures, we'll demonstrate our expertise and help to establish ourselves as a trusted authority in the field.
As a whole, our SEO strategy focuses on creating content that's helpful, informative, and comprehensive, demonstrating our expertise, and adding value to our audience.
Stage 2: In What Stages Can Stable Income Effect?
After achieving stable income through SEO, it's crucial to understand the stages that may impact your success and the importance of consistency in maintaining your rankings.
One common mistake that many people make is decreasing the frequency of publishing content once their site starts getting traffic. However, it should be the opposite – you should actually post more content.
Neglecting your SEO efforts can have a negative impact on your site's traffic, keyword rankings, and overall performance. SEO is a long-term commitment that requires ongoing maintenance and optimization.
If you find yourself in a similar situation, it's not too late to turn things around. Conduct a site audit, update your keyword strategy, refresh old content, and fix any technical issues.
Stage 3: What Can Go Wrong If We Continuously Neglect Site Work?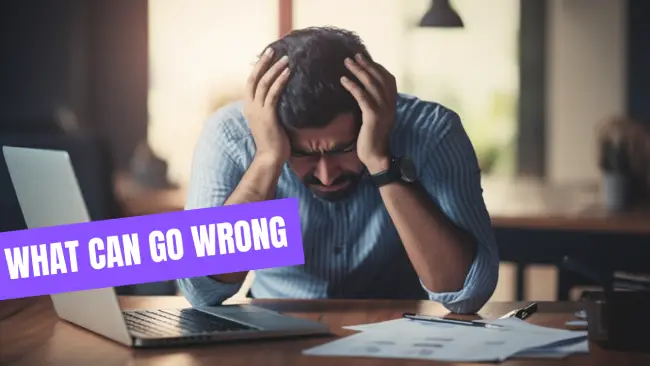 Stage 3 of the importance of consistency in SEO entails understanding the potential consequences of continuously neglecting site maintenance.
A neglected website can have a number of negative effects on the performance and ranking of your website. Here's a visual representation of what can go wrong:
Decrease in traffic
Drop in keyword rankings
Loss of SERP features
Missed opportunities for growth
Risk of losing all previous gains
Consistency is key in SEO, and neglecting site work can lead to a clear downward trend in your website's performance.
Stage 4: What Lesson We Get From Losing?
Keeping up with SEO strategies can be time-consuming, but the risk of ignoring it is too great. We've worked hard to achieve the gains we have, and we don't want to lose that progress.
When we consistently produce quality content and optimize our website with relevant keywords, search engines view us favorably. This leads to higher search engine rankings and increased visibility in search results.
In addition to search engine benefits, consistency also builds trust with our audience. When our website is consistently updated with fresh content and optimized with relevant keywords, it shows our audience that we are dedicated to providing valuable information and a positive user experience.
By neglecting SEO or being inconsistent in our approach, we risk losing the gains we have worked so hard to achieve. We can quickly fall behind our competitors in search rankings and lose our audience's trust, leading to a decrease in traffic and leads.
In short, consistency in SEO is vital to our long-term success. It helps us maintain our hard-earned gains, build trust with our audience, and stay ahead of the competition. As such, we commit ourselves to being diligent in our SEO efforts and making it a priority in our digital marketing strategy.
Stage 5: The Road to Recovery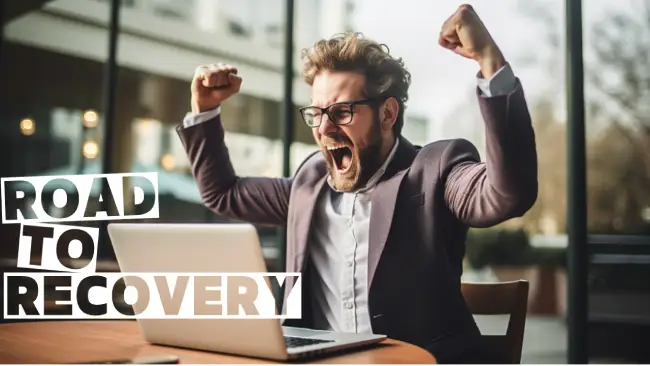 We need to implement consistent SEO practices to succeed as we work on recovering our website.
Quality content: One of the most important aspects of consistency in SEO is maintaining a steady stream of quality content. This not only helps to keep your site fresh and up-to-date, but it also gives search engines more opportunities to index your site and display it in search results.
We'll want to focus on updating old, outdated content, incorporating fresh keywords, and staying on top of current trends.
Identifying technical issues: In addition to content creation, we'll also want to make sure technical issues are addressed promptly.
Broken links, outdated multimedia files, and slow page speeds can all negatively impact your site's ranking and user experience. Addressing technical issues not only helps to maintain current rankings, but it can also improve them over time.
Link building: Consistency also plays a significant role in link building, which is one of the most important elements of SEO. Google uses the number and quality of inbound links to a site as a way to gauge its overall authority and relevance.
Consistent link building efforts, such as guest posting and outreach campaigns, can help to generate high-quality links over time, which can boost a site's ranking.
Consistency in SEO: Your Gateway to Profitability and Success
Maintaining consistency in SEO is not only crucial for traffic and rankings, but also for the overall success and profitability of your website.
As we continue to navigate the ever-changing landscape of search engine algorithms, it's important to remember that SEO is an ongoing commitment that requires a sustained effort.
The key to keeping our website at the top of search engine results pages is regular, high-quality content, keyword optimization, and tracking performance metrics.
Let's commit to consistency in our SEO efforts and achieve sustainable, long-term success.