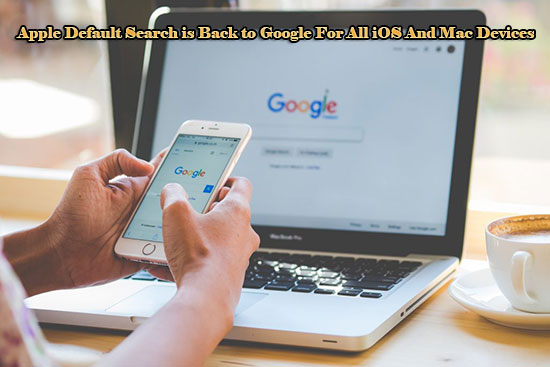 Bing search was the default search for Apple products.
They are back to Google. Now Apple's default search is Google
It is not the end of the story.
From my point of view. I consider Apple users are premium users and most of them stay in Buying Intent.
So, a HUGE part of buying intent organic traffic is entering in Google now from all Apple devices.
Now for the same keywords and competition, we are supposed to get better conversion.
My question, still you do not want to take the Good position in Google.
The procedure of grabbing good position is still the same.
Create Good Content for your site.
Focus on your on page SEO.
Then
Result
Reference: Apple switches back to Google search results for iOS & Mac – searchengineland.com