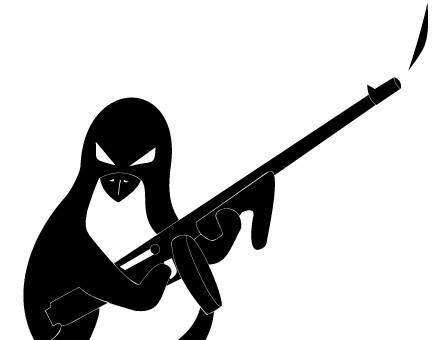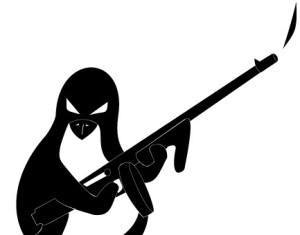 It is really a serious matter that there is no recovery from Penguin! A discussion raised around the webmasterWorld that no site can return after the penguin hit. There won't be any bulk recovery and also you will never be able to recover your rank back after the update. It is not to make a very bad news for SEO but after this big degradation of the website is becoming a real fact for 1000s of people.
One year has passed since Google brought the penguin update. Until now, there are very minor number of sites which could heal from penguin hit but majority of them are due to brand favoritism by Google. Among thousands of webmaster, many tried their level best to bring their position. But most of them could not return to their previous station.
According to the reports of Webmaster World, repairing the situation became worse than getting better. It has been observed that after the penguin hit the number of traffic decreases to straight horizontal line in the analytics. If you add thousands of very high quality backlinks to your penguin hit site, it won't move a decimal point from its position.
What would it indicate if none of the sites returns? Is there any path in the algorithm in Google to get it back? If the answer is no, then what can be the reason? If this is a dead end then what can be its nxt option? Is there any gate way or guide line for SERP movement although you got a shot by the Penguin?
Tedster (Webmaster World) believes that the sites which have spent money for conversion optimization have fared the best post-Penguin.
"However, there are a few hit sites that have recovered – definitely not many, and especially not e-commerce. The successful approaches I know about always seem to include a focus on conversion optimization rather than traditional SEO methods. Focusing on the user experience with a strong value-add for the visitor seems to make a big difference."
He would be right up to a curtain limit. The level of visitor might be zero in the initial stage then how is improving conversion going to make much of a difference. Someone else from the WebmasterWorld thread said that he has been working for improvement of conversion for an entire 12 months but nothing changed for him. So, the question still pop up that does the conversion optimization brings any visible changes? Is there possibility for recovering it?
Note from Moyed: The only one way to get back to the position is walk with the algorithm and wait for Google to restart the algorithm. The very important factor to understand that what changes should be made? Because the algorithm went through updates several time already with Penguin. We are assuming a new update recently this year, a big update, but it is hard to say, when? You will really get amazed to hear that there are many people came to us after the penguin hit. And we suggested them to use our Best Link Pyramid service. Some of them came back to the Google page and also back to their business! You may check some testimonials here.